Dear Friend of On Track | Track and Field Blog
Posted by Staff on Mar 06, 2021
(Note: This spotlight was written in December of 2019, prior to the postponement of the Tokyo Olympic Games.)
Dear Friend of On Track,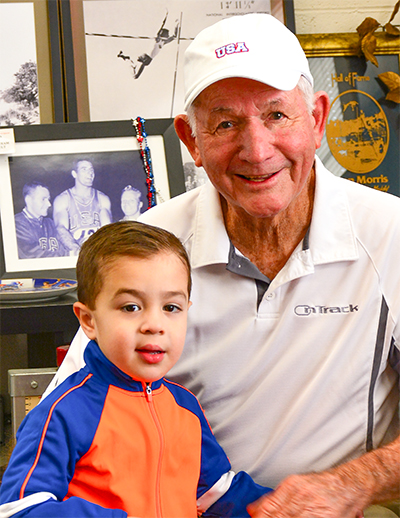 As we enter yet another Olympic year, I cannot help but reflect upon the rich history we, as track and field athletes, coaches and officials share. Each of us keeps a spark of the original flame of mankind's first sport alive in our pursuit of athletics.
The world will return to Tokyo this summer, 56 years from the city's first turn at hosting the international celebration of sport. About this time that very year, I had already participated in the 1960 Olympic Games and was looking forward to an attempt at making the next U.S. team bound for Japan. It would be the first Olympics to feature the new, flexible fiberglass pole vaulting pole in competition, and I had successfully made the switch from steel a couple of years before.
If you know your track and field history, regrettably, a second Olympic appearance was not to be for me. Fred Hansen, John Pennel and Billy Pemelton represented the U.S. in the pole vault, with Fred winning gold by clearing a Olympic record–setting height of 5.10m (16'8-3/4"). As you might imagine, more than once I have looked back upon that year of preparation, knowing I was up to the challenge, but realizing that in the end, it was all about timing. When it comes to our sport in the United States, everything comes down to that final performance at the national Olympic Trials.
This year, we feature 2020 Tokyo Olympic hopeful Conor McCullough on our cover, and we wish him the best in his quest to perform to his highest potential as he enters the outdoor season. Likewise, we extend to you, our many treasured patrons, our hope that the year ahead rewards you abundantly for your efforts. We'll be here for you, offering to help you realize your Excellence Through our Experience!
Sincerely,
Ron Morris

Founder, On Track & Field, Inc.